Out of my way, I am going to BINGO! Are you ready to embark on a pawsome Bingo Journey filled with rewards and prizes? Look no further because we have the perfect event for you! With Bingo Journey, you can combine your love for Bingo with an unforgettable adventure.
What is Bingo Journey?
The Journey map is made up of various levels:
🔹 a regular Bingo level: where you need to fill winning lines with a given number of balls;
🔹 Bingo Jackpot level: where you have a chance to win a massive jackpot;
🔹 Treasure chest level: by completing all previous levels, you can open the chest with outstanding rewards.
How do I play Bingo?
To play Bingo, you need to purchase any available number of balls for a given card which has a 5 by 5 grid of numbers on them. You may have up to 4 different options to choose from, with one of them even being free, and each of them contains a different number of balls.
❗ Note! The free balls option can be collected only once.
Balls have numbers from 1 to 99, after the ball with the number falls out, it fills the corresponding cell in your Bingo card. If you have completely collected a line horizontally or vertically, a reward for this line is yours!
The remaining balls will be placed on the same card, giving you even more rewards. If, after all throws, at least one line on the card is closed - the card is considered passed, then the next level in Journey is unlocked.
❕ If no line is closed after all throws, the card remains. To pass it, it is necessary to buy more balls.
How do I win prizes?
All rows and all columns of the bingo card are winning lines, sounds attractive, isn't it? One winning line has only one type of reward that you can see on the right side of the screen next to the corresponding line.
You can also hit a Jackpot on a special level! Jackpot requires covering all cells in both diagonals of the Bingo card.
But the fun doesn't stop there... As you play, you may stumble upon chests that'll make you want to let out a rumbling purr of excitement. When you cover a cell with a chest, you'll receive a fantastic reward, but you won't progress to the next Journey level.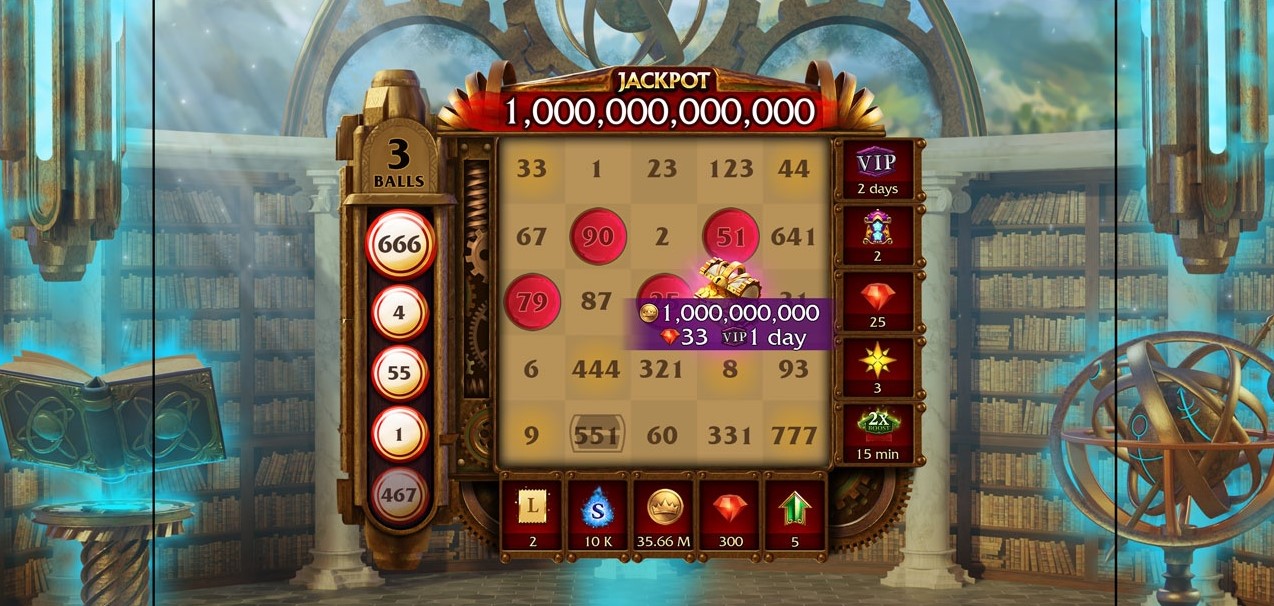 What types of prizes can I win?
And the rewards you can win are awesome, including:
Coins;

Gems;

VIP Days;

Upgrade points;

Battle Pass Stars;

XP Boost;

Slot Cards Packs;

Event currency.
So what are you waiting for? Don't be a scaredy-cat, join us on our Bingo Journey and get ready to paw-ty!