There are many slots with truly exciting missions for you to pass and reach another level! Hopefully, you never experienced any difficulty playing them, but here is a small piece of advice on the types of our missions just in case you ever hesitated to play any of them:

- Melt the ice - hit more winning lines to melt the ice icons highlighted under the winning line and pass this level!

- Cut the ropes - you can cut the ropes that are highlighted under the winning line! Good luck!

- Win on the Free Spins - here, you are to win the exact amount of coins only on the free spins. Please note that the coins received on the regular spins or the bonus game don't influence the progress bar.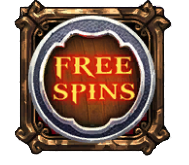 -
Win on the Bonus Game
- win the specified amount of coins in the bonus game, and this mission is completed! And don't forget that only the winning you receive while playing the Bonus Game can be counted. The Free Spins you win when playing the Bonus Game also don't influence the progress bar.
-
Collect Icons
- your task is to collect the required number of icons on any part of the reel. They are counted even if they aren't part of any winning line.
- Win on Respins - If you barely have not reached the winning combination (1 step from Free spins, ex. on the Lady Femida slot), the system allows you to use red gems for respins.
Also, some particular slots have their own mechanics of re-spins.

In order to pass such a mission, only rewards that you gain after the re-spins count.
- Win in a row - here, you have to win the required times in a row.
-
Do Spins
- when you do the exact number of spins on any bet you like, the mission is considered to be passed.
-
Free Coins
- here, all the spins you make are free; usually, the mission is limited in time or the number of spins. The mission is completed when the timer stops or when you spin the required number of times.

- Win Coins - win the necessary amount of coins and start playing the next level!